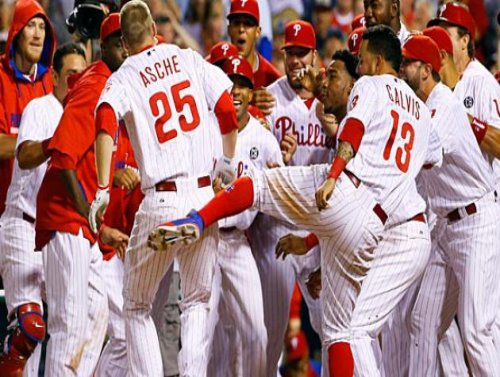 TODAY'S FEATURE STORY

LEE, RUIZ,PHILLIES BEAT DODGERS, 7-0!

  Carlos Ruiz stroked a two-run double to right in the first inning to open 
  the scoring. He doubled in the third and homered in the ninth.  Even
  when he did not swing, he drew a key two-out walk in the fifth that 
  brought Ryan Howard to the plate.  ioward's two-run blast in the fifth
  inning of a 7-0 Phillies victory padded Cliff Lee's advantage.  Lee
  was outstanding in eight innings.  He has a 1.20 ERA in four starts 
  with 37 strikeouts and one walk. He limited the Dodgers to four hits 
  Monday.
  GET THE FULL STORY
HAMELS IS BACK!

Health has been a big issue for the Phillies the past few years. From the beginning of the 2012 season through Tuesday night's game at Dodger Stadium, the Phillies have had just five days when they have not had an everyday position player or member of their 5-man rotation on the disabled list. Phillies left-hander Cole Hamels will be activated before Wednesday's game against the Dodgers, giving them their sixth healthy day over the past two-plus seasons. The Phillies haven't had a completely healthy team since the final month of the 2011 season, when they won a franchise record 102 games.

2014 Phillies Broadcast Schedule!

________________________________________________More News!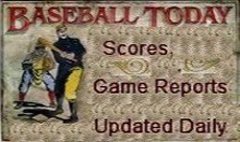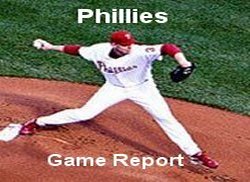 .Game Day
Scores And Summaries