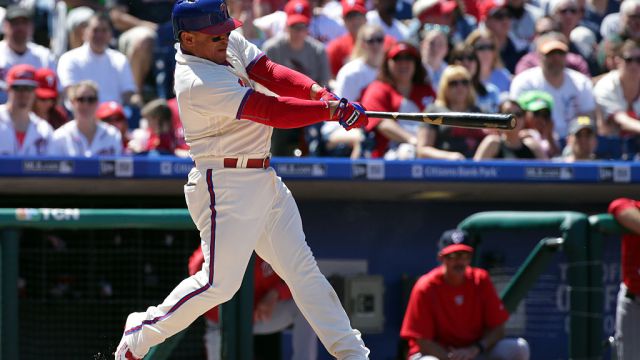 TODAY'S FEATURE STORY

PHILLIES BEAT BRAVES, 4-0!

  The Phillies scored four times in the 10th inning against three Atlanta 
  relievers and snapped their six-game losing streak on Sunday with a 
  4-0 victory over the Braves at Turner Field.  The Phillies loaded the 
  bases against reliever Nick Masset to open the 10th. Odubel Herrera 
  singled, Cesar Hernandez singled and Maikel Franco walked. Ryan 
  Howard, facing a lefty reliever Dana Eveland, hit the game-winning 
  sacrifice fly to right. It was Howard's 38th RBI of the season and 
  the 141st of his career against Atlanta.  Carlos Ruiz drove home 
  two insurance runs with a double and Freddy Galvis drove in a run
  with a single.  Reliever Luis Garcia (3-3) was the winning pitcher 
  and Jonathan Papelbon pitched a scoreless ninth in a non-save 
  situation.  Cole Hamels pitched seven scoreless innings, allowing 
  six hits and striking out six, but failed to break a winless streak that 
  dates back to May 23rd.
  GET THE FULL STORY
THE FAILURE OF THE BUDDY PLAN!

The Phillies have become an organization that is complacent, behind the times with respect to what their counterparts are doing, and an organization that seems to have no viable business plan. Regardless of how you look at it, all of this occurred during Ruben Amaro's watch. When Pat Gillick left the organization as its general manager, both the Phillies scouting program and player development system had regained respectability, and were producing talent that was usable at the major- league level.

2015 Phillies Broadcast Schedule!

________________________________________________More News!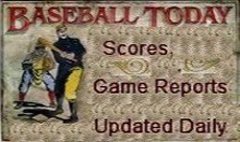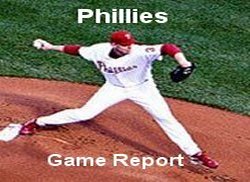 Game Day
Scores And Summaries