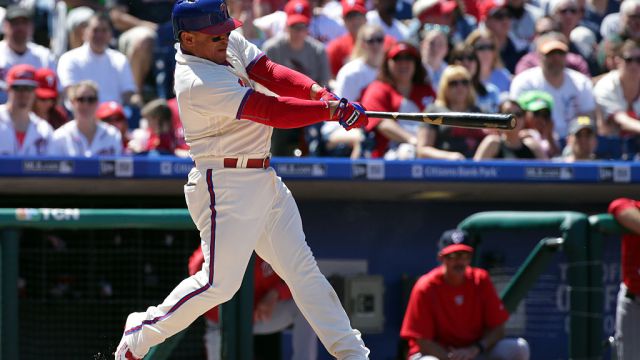 HOW DO YOU FAN? - THE FRONT MEN!

  Chemistry, camaraderie, passion, fun, friendship, and an absolute love 
  for the Phillies, the City, and the fans of Philadelphia, which is routinely 
  demonstrated, are the hallmarks of successful broadcasting in the City
  of Brotherly Love.  The Phillies have tried several personnel combinations,
  but haven't seemed to reestablish any of that old rapport between the 
  broadcasters and the fans.  So, as the 2016 baseball season begins to 
  unfold, we're going to look for a lot more information.  We hope that our
  front men will help in the educational process.  We hope to see more 
  camaraderie, and more chemistry emanating from the broadcast booth.  
  Of most importance, we want to know that those people absolutely love 
  Philadelphia, the Phillies, and the fans.  We want to see that ooze out of 
  the broadcast booth.  Bill, By, Whitey, Harry, and Wheels aren't there 
  anymore, but the passion never left; not from where we sit.  So, bring on 
  the passion.  Show us the chemistry.  And, let's have fun again.
  GET THE FULL STORY
HOW DO YOU FAN? - A PFC Editorial

As the off-season commences, we are challenging the Phillies with yet one more omportant move forward. It's time for the Phillies to consider whether they want to step into the light of fan connectivity or remain in the darkness of yesterday's Major League marketing programs. The Phillies stack up as fan friendly an organization as any other; maybe better. The point, however, is do you want to stay on the fan roller coaster using yesterday's old marketing plans, or do they want to rise above the crowd and establish a level of connectivity with the fans that will change the way they do business forever?

2015 Phillies Broadcast Schedule!

________________________________________________More News!