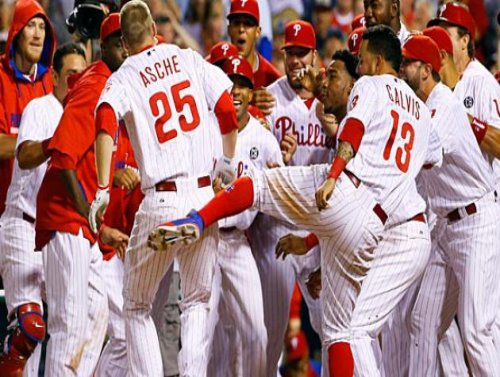 TODAY'S FEATURE STORY

PHILLIES EXPLORING LEE, HAMELS TRADES!

  The Phillies are asking for huge returns on Cliff Lee and 
  Cole Hamels, and refusing to eat any of their contracts.
  Already having stated their willingness to deal closer 
  Jonathan Papelbon and outfield slugger Domonic Brown, the 
  Phillies are also okay with trading starters Cliff Lee and
  Cole Hamels.  No one is untouchable at this point, it seems, 
  and Ruben Amaro is happy to let other teams know it.  Lee 
  and Hamels could fetch the best return out of any of the 
  other prospective deals.  Papelbon's big contract and his 
  personality make him less desireable, and many scouts have 
  lingering concerns over Brown's defense and swing.  A Lee 
  trade makes more sense on paper than Hamels, who was signed 
  to a six-year extension in 2012. Lee's deal makes him $25 
  million in 2014 and 2015, with a $27.5 million club option 
  for 2016.
  GET THE FULL STORY
LARRY'S COMING BACK!

The Phillies made a host of changes to their coaching staff on Tuesday, highlighted by the returns of Larry Bowa and Pete Mackanin. Bowa, a former Phillies player, coach and manager, will serve as manager Ryne Sandberg's bench coach. Bowa, 67, played shortstop for Philadelphia from 1970-81, was third-base coach from 1988-96 and managed the club from 2001-04. He has also coached for the Angels (1997-99), Mariners (2000), Yankees (2006-07), and Dodgers (2008-10) and spent a season and a half (1987-88) managing the Padres. Bowa has been an in-studio analyst for MLB Network the past three years.

2013 Phillies Broadcast Schedule!

________________________________________________Get More!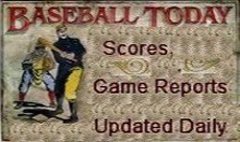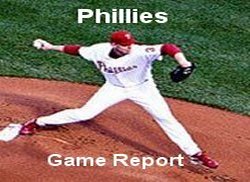 .Game Day
Scores And Summaries