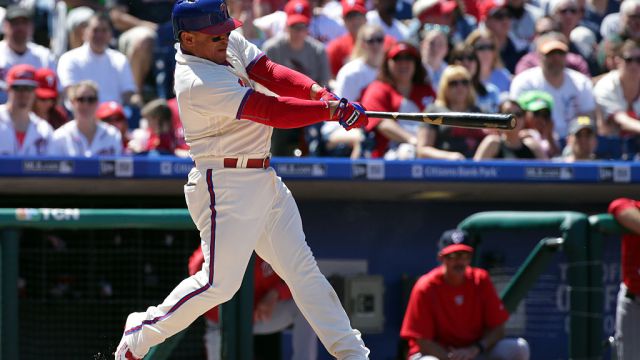 TODAY'S FEATURE STORY

NATIONALS BEAT PHILLIES, 2-1!

  Odubel Herrera had the Phillies' best at-bats of the night against 
  Nationals ace Max Scherzer, but he also made a costly misplay in 
  center field that resulted in Washington's game-winning run in a 
  2-1 Phillies loss Friday night.  With one out and Scherzer on first 
  in the sixth inning, Ian Desmond sent a ball to deep right-center
  field. Herrera did not recognize the ball's trajectory quickly enough 
  and allowed it to carom away from him after it hit the top of the wall.
  The miscue enabled Scherzer to score all the way from first.  This 
  is Herrera's first season playing center field and he has acquitted 
  himself nicely for the most part.  Chalk it up to a rookie mistake.
  The Phillies had a chance to tie the game or go ahead in the ninth
  when Chase Utley and Maikel Franco singled to put runners on 1st 
  and second with one out. But Grady Sizemore flew out and Herrera
  struck out to end the game.
  GET THE FULL STORY
THE FAILURE OF THE BUDDY PLAN!

The Phillies have become an organization that is complacent, behind the times with respect to what their counterparts are doing, and an organization that seems to have no viable business plan. Regardless of how you look at it, all of this occurred during Ruben Amaro's watch. When Pat Gillick left the organization as its general manager, both the Phillies scouting program and player development system had regained respectability, and were producing talent that was usable at the major- league level.

2015 Phillies Broadcast Schedule!

________________________________________________More News!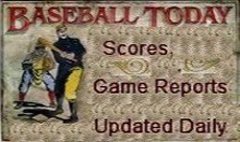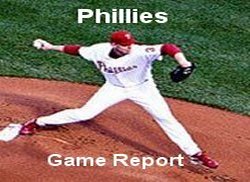 Game Day
Scores And Summaries