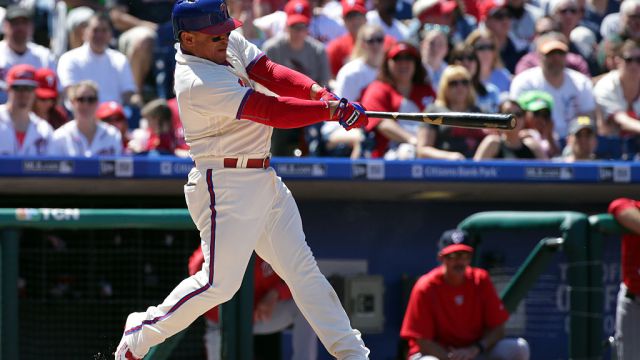 TODAY'S FEATURE STORY

PHILLIES BEAT BRAVES, 5-4

  A first-inning homer from Ryan Howard and a one-out RBI triple from 
  Ben Revere gave the Phillies all the needed offense in a 5-4 victory 
  over the Braves on Sunday afternoon at Citizens Bank Park.  The 
  victory gave the Phillies their second series victory of the season as 
  they closed out a seven-game homestand.  The Phillies also got 
  6 2/3 innings from starting pitcher Jerome Williams, who picked up 
  his second straight win.  Williams gave up three runs on eight hits 
  and a pair of walks. He struck out two and is 6-3 with a 3.11 ERA in 
  13 starts since joining the Phillies last season.  Luis Garcia faced 
  one batter and recorded the final out of the seventh inning before 
  turning the game over to Ken Giles for the eighth.  Giles faced four 
  hitters, recording a strikeout, to set it up for closer Jonathan Papelbon.
  Papelbon gave up a pinch-hit homer with one out in the ninth, but 
  recovered to retire two of the next four hitters for the save.
  GET THE FULL STORY
THE FAILURE OF THE BUDDY PLAN!

The Phillies have become an organization that is complacent, behind the times with respect to what their counterparts are doing, and an organization that seems to have no viable business plan. Regardless of how you look at it, all of this occurred during Ruben Amaro's watch. When Pat Gillick left the organization as its general manager, both the Phillies scouting program and player development system had regained respectability, and were producing talent that was usable at the major- league level.

2015 Phillies Broadcast Schedule!

________________________________________________More News!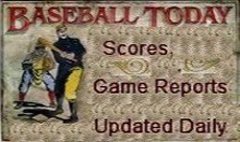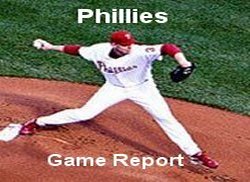 Game Day
Scores And Summaries