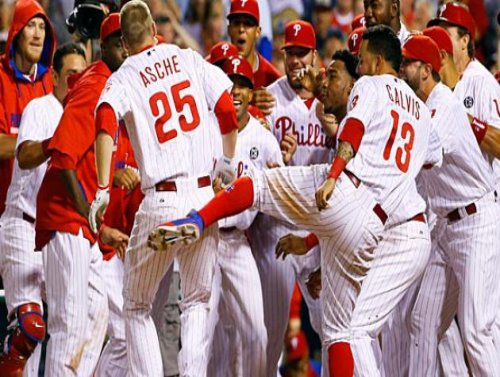 TODAY'S FEATURE STORY

BURNETT, REVERE, HELP PHILLIES BEAT BRAVES!

    A.J. Burnett, using a shorter stride, kept the Braves off the scoreboard, 
  allowing three hits over seven innings.  Although he didn't figure in the
  decision at Citizens Bank Park, where the Phillies picked up a 1-0
  victory on Ben Revere's RBI single in the eighth, he played a key role 
  as his team took its lone win over the NL East leaders in this series.
  Burnett was sharp, getting 13 of his 21 outs on ground balls, mostly 
  on sinkers to righthanded hitters.  The Braves' only threat came in the 
  third, but, with runners on first and third, Burnett got Freddie Freeman 
  to ground out to end the inning.
  GET THE FULL STORY
HAMELS GETTING CLOSE!

Cole Hamels could be just days away from making his 2014 debut, Phillies assistant general manager Scott Proefrock said. Proefrock said Wednesday afternoon before the Phillies-Braves game at Citizens Bank Park that Hamels will make a rehab start for the Clearwater Threshers Thursday night against the Lakeland Flying Tigers in Clearwater, Fla. Proefrock said Hamels, who has missed the first two weeks of the season with biceps tendinitis, could very well open the season at some point during the Phillies' four-game series against the Dodgers in Los Angeles starting Monday.

2014 Phillies Broadcast Schedule!

________________________________________________More News!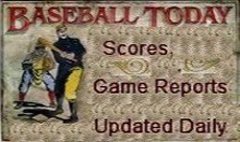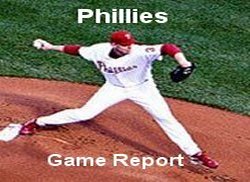 .Game Day
Scores And Summaries