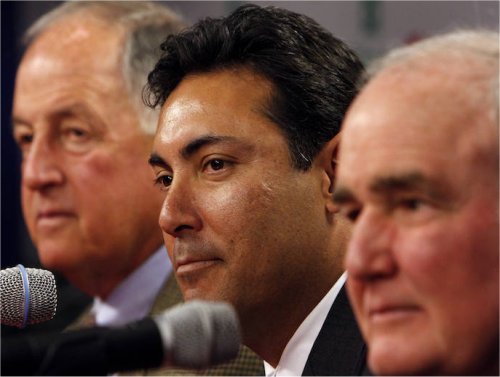 TODAY'S FEATURE STORY

ATHLETICS BEAT PHILLIES IN 10!


  The Phillies let another one slip away, losing to the Athletics 8-6 in 10 
  innings.  A.J. Burnett had another rocky outing but was long gone by 
  the time this one was decided.  The Phillies overcame three big deficits 
  to keep the game close but managed only one runner over the final 3
  innings and fell 14 games below .500.  The Phillies handed Burnett an 
  early lead in the first inning and he promptly gave it back.  The A's got 
  back to their patient ways and worked Burnett for 32 pitches in the 
  opening frame when they strung together three consecutive hits to 
  go with a leadoff walk and a hit batter.  Marlon Byrd put together a 
  solid afternoon with two hits and three RBIs.  He showed good focus 
  on his game-tying, two-run double in the third, driving the ball to the 
  wall in left-center after falling behind 0-2.   The Phillies get an off day 
  Monday before beginning a three-game series at Miami.  Then return
  home for the season-ending, three-game set with Atlanta.
  GET THE FULL STORY
WHAT ARE YOU GOING TO DO RUBEN?

Twenty years ago, we screamed that there was no business plan that defined the Phillies organization. Finally we saw this as Pat Gillick came to Philadelphia. Gillick brought with him a keen baseball intellect, and a sound business plan. Six years removed from the Gillick revival, the Phillies are once again, an organization with no real business plan. If today's brain-thrust had the ability to infuse life into this organization, they would have by now. Can Ruben Amaro devise, implement, and stick to that business plan like Sir Patrick did?

2014 Phillies Broadcast Schedule!

________________________________________________More News!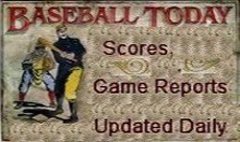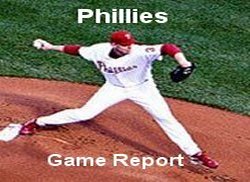 .Game Day
Scores And Summaries