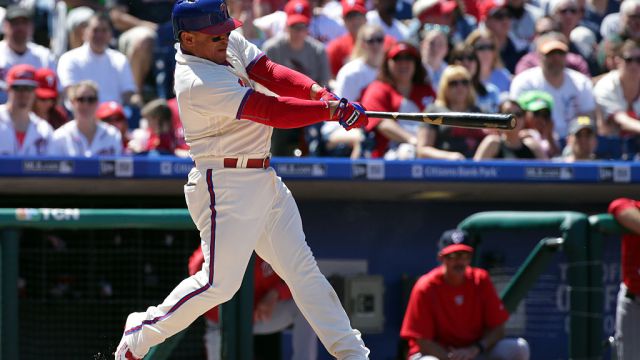 HOW DO YOU FAN? - UNDER SCRUTINY!

  As we peruse through what has been happening with the Phillies in 
  the last three months, much has happened, and there is much to 
  understand.  Nothing remains static in this world, and the Phillies  
  are no example.  Trades have been made, signings will occur, and 
  there will be major and minor changes in the way the Phillies do 
  business.  More transactions will be made, and it's important to 
  understand what to do with all the new information.  How then, do
  fans determine if the information they are hearing is accurate?
  The answer to the question is actually quite simple.  There is a 
  simple process that makes identifying all of the quality information 
  an intelligent enterprise.  This week, we are taking a look at what
  Phillies' fans need to do to become more efficient interpreters of
  the news they are receiving about the team and the organization.
  GET THE FULL STORY
THE HOW DO YOU FAN ARCHIVES

The How Do You Fan series is an archive of all the information the best fans in the baseball world need to become more knowledgeable, and more intelligent about the way the Phillies and the rest of Major League Baseball conduct business. It contains all the information to assist intelligent Phillies fan in the understanding of the game, and the game inside the game. We go beyond the simple presentation of what is happening and break it down to a more complete picture. The entire How Do You Fan archives are presented here. Get all of the inside inside information and understand what's happining with the Phillies.

2015 Phillies Broadcast Schedule!

________________________________________________More News!