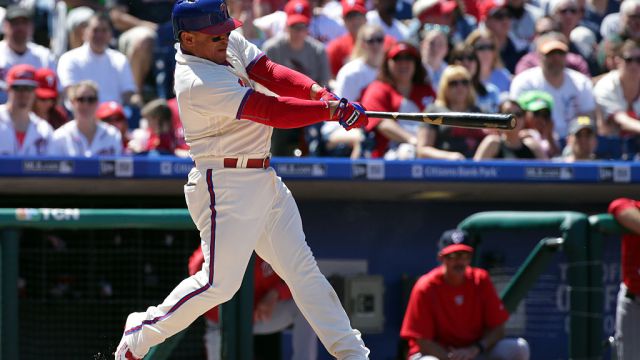 TODAY'S FEATURE STORY

LEE TO THE 60-DAY DL!

  The Phillies have placed Cliff Lee on the 60-day disabled list with a 
  left forearm strain. This is the same injury that disabled Cliff twice in 
  2014.  Lee has now attempted to twice rehabilitate this injury without 
  having surgery. While surgery has now been recommended, it would 
  effectively put an end to his 2015 season as the rehabilitation from 
  the surgery would run through the end of the season.  As a result, the 
  Phillies and lee have mutually decided to try once again to rehabilitate 
  the injury non-operatively, with the hope that Cliff might be able to 
  return to pitch during the 2015 season.  Cliff will immediately be shut 
  down from throwing. He will be sent home to rest and will be set up 
  with a rehabilitation program to maintain his overall conditioning.  He 
  will be brought nack to Philadelphia periodically to be evaluated to 
  determine a time at which he might be able to begin a throwing 
  program again.  
  GET THE FULL STORY
THE FAILURE OF THE BUDDY PLAN!

The Phillies have become an organization that is complacent, behind the times with respect to what their counterparts are doing, and an organization that seems to have no viable business plan. Regardless of how you look at it, all of this occurred during Ruben Amaro's watch. When Pat Gillick left the organization as its general manager, both the Phillies scouting program and player development system had regained respectability, and were producing talent that was usable at the major- league level.

2015 Phillies Broadcast Schedule!

________________________________________________More News!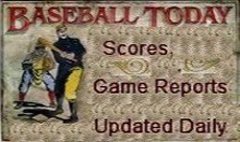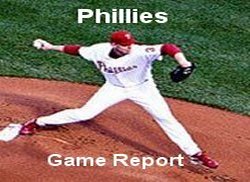 Game Day
Scores And Summaries